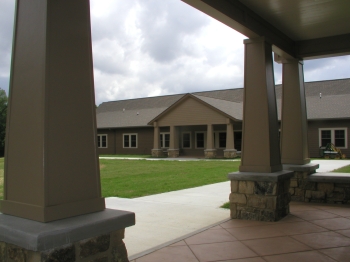 Due to the COVID-19 pandemic, Birmingham Catholic Engaged Encounter is offering virtual CEE weekends for weekends throught June 2022. These virtual weeks will be conducted via Zoom and will provide the same sacramental marriage preparation to engaged couples but from the safety of their living room. Please visit our registration page for details about available weekends.
It is important to note that the format and content for a virtual CEE retreat weekend has NOT changed. The only change is that we are delivering our message virtually rather than in person.
Even though the retreat is being held virtually across the diocese (and sometimes across the country), this virtual CEE weekend is still a retreat. Keep in mind that you will be focused completely on creating a life-giving marriage for the entire weekend without distractions, just like you would be if attending in person. You will be required to stay on camera the entire weekend, except when discussing private journaling with your fiancé.
Virtual Retreat Schedule
The virtual weekend format is still evolving, but the general format is as follows:
Tuesday, 7:00pm - Tag-up meeting to test everyone's Zoom connection and review expectations/workflow for the retreat
Friday, 6:00pm - 9:30pm - Retreat
Saturday, 8:00am - 8:45pm - Retreat with breaks for lunch, dinner, and afternnoon reflection/rest period
Sunday, 8:00am - 10:00am - Time to attend or live-stream Mass (on your own)
Sunday, 10:00am - 2:30pm - Retreat with break for lunch
Apps Required for Virtual Weekends
Questions
If you or your priest/deacon have any questions or concerns, please contact our Local Coordinators
Ready to register
Please visit our registration page for details about available Virtual CEE Weekends.